Bass Dr. featuring LTB pro returns sunday on CBS Sports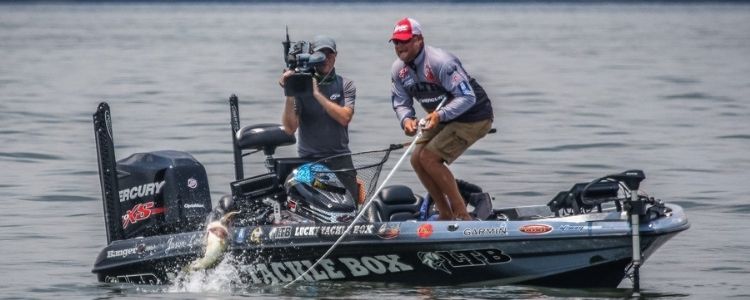 The Bass Dr. with Lucky Tackle Box pro, Jason Lambert, returns January 7th for its fourth season. This year brings new guests, locations, baits, and a new network. CBS Sports will air a new episode each Sunday through April 1, 2018.
"We're excited about the 2018 season of the Bass Dr. We traveled across the United States to film this past summer," says Lambert. Lambert is a native of Michie, Tennessee and has won dozens of tournaments since his first win at Bass Federation Regional on Wheeler Lake in 2003.
Through the season the Bass Dr. will visit places like Alabama, Mississippi, and Minnesota and more!
Special guests Boyd Duckett, Trophy Fish Hunter's Rick Quade, Cody Meyer, Joseph Webster, and Lucky Tackle Box pro Travis Moran will share tips and advice for viewers. You'll learn techniques for fishing A-Rigs, catching big bass, ways to use new soft plastic lures, and more in each 30-minute episode.
Viewers will also get to see the exclusive use of products from Castaic, Reaction Strike and the BD series of lures designed by Boyd Duckett.
Follow along at bassdr.com to see the full schedule and where to watch.
_________________________________________________________________________________________
Catch The Bass Dr. TV Show hosted by FLW Champion Jason Lambert on CBS Sports starting tomorrow. This is our show featuring our Trophy Technology family of brands, including the brands you carry: Castaic, BD Series by Castaic, Bulldawg Rods, Reaction Strike, Kitana Hooks and our partners like Lucky Tackle Box.
Catch the show! Catch more fish! Catch the Trophy!
And to do it, make sure to check our tackle box subscription. It has everything you can imagine and more. That's why it's awarded as the best fishing box subscription in the US.