Top 5 winter baits you need right now
Written by Andrew Schadegg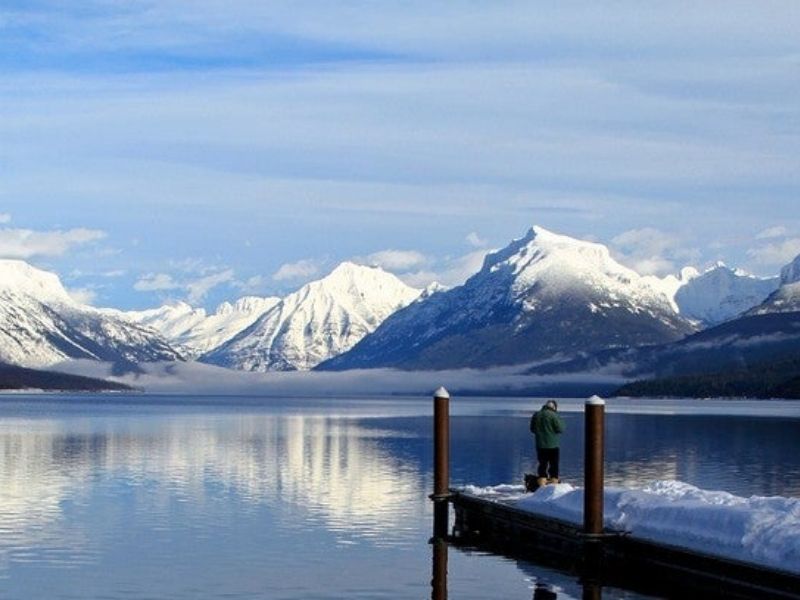 It's officially here. The first day of winter.
If you're one of the lucky ones that don't have to worry about hard water this time of year, haven't put the boat away and are willing to brave the cold temps, winter can be a great time to catch big bass.
Here are 5 baits that you need to have rigged up right now:
1. Jerkbait – When you want to cover water in the winter, this is the best bait by a mile. You can't move as fast as you would in other times of the year, though. Make sure to give the bait some longer pauses. Some recommend really long pauses (like 30 seconds to a minute), but others say you can find the active fish if you keep moving.
2. Alabama Rig – Some anglers are still apprehensive about the rig, but there is no doubt it is highly effective. It doesn't have to weigh 100 pounds, either. Get a lightweight rig or even one that is smaller and more compact, if you have issues with, or don't have the gear for, the bigger ones. Pair it with some small swimbaits and slow roll it on the bottom.
3. Spybait – This bait has taken some time to really catch on in the United States, but after a couple of big tournament wins from high-profile pros, the regular joe has started paying attention. This thing is deadly. It has a subtle shimmy on the fall and an enticing wobble on the retrieve. Use light line (6 pound test is perfect), a drop-shot rod, and make sure to count it down to where the fish are suspending…and reel it back super slow.
4. Drop Shot – We all know that in the cold water you have to finesse them sometimes. The drop shot is the perfect tool for getting right over the top and dropping down on them. If you have a graph, you can get down beyond 20 or 30 feet and really do some damage in the winter when the fish are stacked up. Transition between this technique, the shaky head and the Ned Rig and you'll have your soft plastic bases covered.
5. Swimbait – Alright, if you really want to go hawg hunting, it's time to bring out the big guns. This is the time of year that those giant swimbaits really shine. Things like the 8-inch or bigger Huddlestons. Make sure you have the right gear and then huck those giant baits across points, humps or anywhere the big ones live. Let it go to the bottom and creep it. Super slow. Barely turning the reel handle. When you think you're going slow enough, cut it in half. SLOW!
If you want to get out and really play the winter game on the water, you can't go wrong with these five baits. Few other techniques can consistently put fish in the boat like these do, so bundle up, rig up a few rods and get out there!