Fishhound's holiday gift guide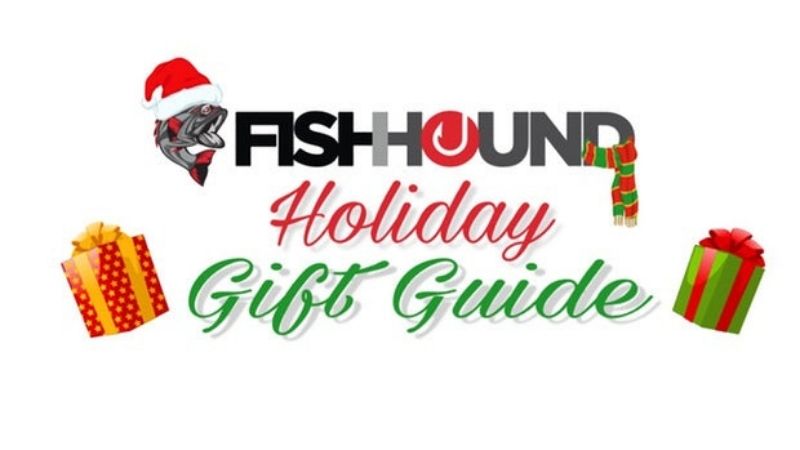 Livingston Lures
With some of the most innovative products on the market, Livingston Lures is consistently pushing the envelope of lure development. The (EBS) Electronic Baitfish Sounds technology in every lure, draws fish to it like a moth to a flame. With the recently launched SAMI App, you can actually collect data on the water like lure details, catch locations, and environmental conditions. This is SERIOUS NEXT LEVEL STUFF!
They just ended a Pre-Black Friday 50% Off Sale, but go to the website to see their Black Friday – Cyber Monday Sale that promises to be bigger and better!
Go to the Livingston Lures BRAND NEW WEBSITE to pick up all your holiday lure needs!!
Lucky Tackle Box
It's no secret that Fishhound and Lucky Tackle Box have a tight relationship! The main reason…LTB is the best subscription box on the market. Hands down. Rather than getting old product and backstock from brands you've never heard of, LTB prides itself on launching new products from top brands and giving their members exclusive access to items that you can't even buy yet (like November's Bagley Baits Rattlin B Minus, that won't be available until 2017!). Not only that, but they provide amazing "how-to" videos for every product in the box to make sure you know how to use it effectively to catch fish! Many of those videos you'll see on Fishhound.com on a regular basis.
If you have a young person just starting out, a new angler in your life or someone who just wants to build up their tackle box, this is a PERFECT gift subscription.
Dobyns Rods
Gary Dobyns is not only a fishing legend, but he's one of the top rod designers in the industry today. With FIVE full lines of rods, Dobyns has something for every skill level, technique and every price-point. In 2016, the Fury Series hit the market and at a retail price of $109.99, the quality is unmatched! This is, without a doubt, the lightest, most sensitive rod, at the lowest price on the market.
Though they're not running a specific holiday special, you can't get much better than the Dobyns everyday low price. Get them at Tackle Warehouse TODAY!
STORMR
STORMR products use Neoprene Core Technology, VAPR Tech and UV Shield Performance Gear to defy the elements. If you fish in freshwater or salt, or participate in any outdoor activity that requires superior mobility in harsh environments, no other gear will allow you to remain as flexible in tough conditions as STORMR's rain gear and performance gear.
The brand new AERO Jacket and Bibs is the perfect suit for all weather and just released in October. Going into the winter season, every angler faces harsh conditions and needs protection. A great gift for any serious fisherman!
Visit the STORMR WEBSITE to get your weather gear for the holidays
Lew's
Lew's is a legendary rod and reel brand with a history of product innovation that continues to this day. The new rods and reels have been completely re-tooled with the latest in features and materials, keeping with the tradition of innovation and function that the late Lew Childre originally demanded when he launched the Lew's brand a few decades ago.
Lew's has launched tons of new products for 2017 including the Mach II rod and reel combos (ICAST "Best in Show") and the low-profile Custom Pro SLP.
For Black Friday, they are offering 30% off all of their regular priced apparel and accessories when you use the code LEWSDEALS at checkout over at LEWSv.com