In the box – Lake lunkers crankbait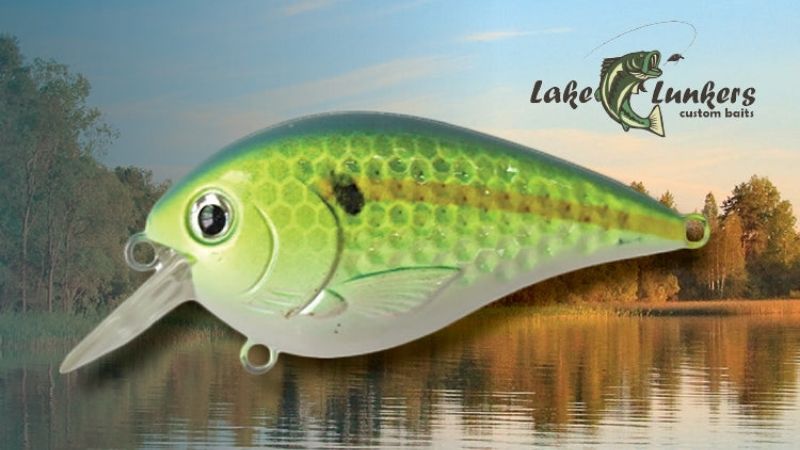 Product Description
A shallow-water powerhouse that promises big results. Equipped with a unique square lip, this Lake Lunker crankbait grabs the water quickly and dives down with a decisive action that is built for banging against cover, burning over shallow flats, and ticking across the top of submerged vegetation. It replicates a baitfish to perfection and creates the look and feel of the real thing. With a quality paintjob, precision sharpened hooks and quality components, the Lake Lunker crankbait is a notch above the rest.
Pro Tips
Keep changing your cadence. With sqaurebill crankbaits, chunkin' and windin' isn't always the way to go. Sometimes it works, but it is a much better strategy to mix it up, make the retrieve erratic. Try burning the bait into objects like stumps or other structure and then kill it, letting it slowly float up before you start your retrieve again. Utilize a stop and go style retrieve. Anything to make that bass decide second to eat it, instead of letting it run by their head.
Drew's Notes
Have you ever fished a crankbait on 8 pound test? Maybe you should try. The lighter the line, the deeper you can get your bait. With a squarebill that normally runs in the 2-4 foot range, going down from 12 to 10 or even 10 to 8, can give you an extra foot or even two. Instead of throwing it on 12 pound test with a casting rod, if the fishing is tough, tie that squarebill to a spinning rod on 8 pound test. The results might surprise you.
Recommended Gear
Daiwa – 7'0 – 7'3 (Medium Crankbait)
Kast King – 6.3:1 Baitcaster
Seaguar – 8-12 Lb Seaguar InvizX Fluorocarbon
Water Depth
Bottom
Location
Docks
Humps
Points
Rocks
Ledges
Rip Rap
For more lures and quality equipment, check out our fishing subscription box. We have it all.