In the box – Smartbaits goby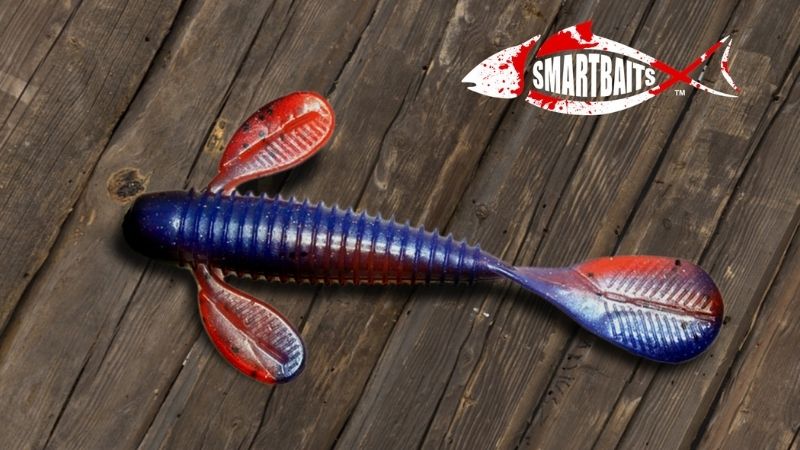 Product Description
New to the Smartbaits line up is the "Goby". This invasive species on the Great Lakes watershed has become the primary food source for bass, pike and walleye in open, deep-water areas. The Smartbaits color changing technology makes this a much different presentation than other Goby baits available. The color changing ability to go from brighter colors in the warmer upper water column transitioning to darker colors in the colder lower water column, help make Smartbaits act like real life forage trying to camouflage themselves to escape from prey.
Pro Tips
This is a super unique plastic that has a ton of different rigging options. Try working this on a 1/4 – 1/2 ounce jig head that can be bounced along the bottom or on a swimbait head, slowly dragged or crawled through rocks or rip rap. It can also be used as a flipping or pitching bait, Texas-rigged and fished weed less in all kinds of cover or around docks and other man-made structure.
Drew's Notes
"Make sure to pay attention on the fall, when the bait is dropping down after you cast. It has really unique appendages that flutter when it's dropping and a lot of times you'll get bit before it hits the bottom. Watch your line and be ready to set the hook."
Recommended Gear
KastKing – 7'2 (Speed Demon Med Casting)
KastKing – 6.3:1 Baitcaster
Seaguar – 8-15 Lb Seaguar InvisX Fluorocarbon
Water Depth
Bottom
Location
Grass
Tules/Reeds
Brushpiles
Mats
Docks
Trees
Humps
Points
Rocks
Ledges
Rip Rap
Open Water